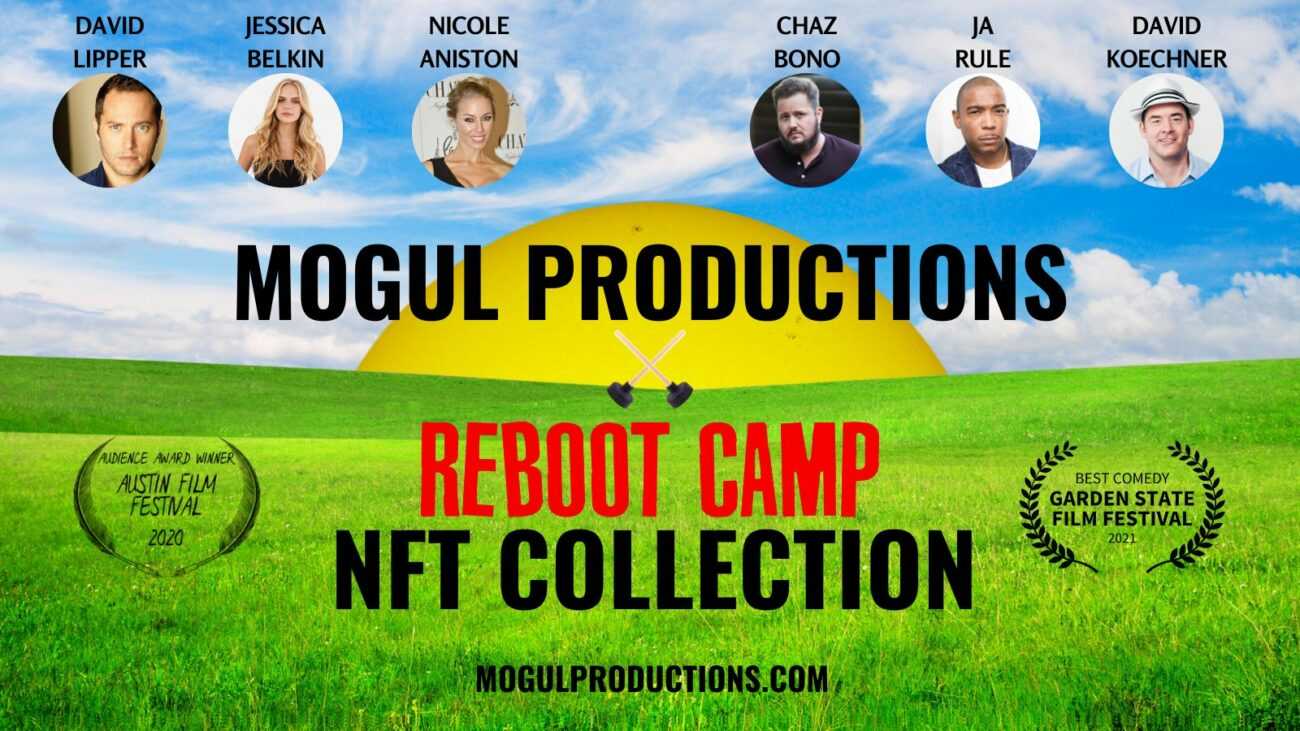 Mogul is a decentralized movie financing and Hollywood NFT Marketplace platform. Our focus is on democratizing the film financing process and creating a better form of collectible for movie fans.
We are releasing an NFT drop to celebrate the launch of the Mogul NFT Marketplace (Sep 16th) in collaboration with Reboot Camp. Reboot Camp is a star-studded movie, with appearances from Ja Rule, Nicole Aniston, David Koechner, and many more.
Each Mogul NFT will include an invite to the in-person, red-carpet premiere of the Mogul film, Reboot Camp. Purchasing a 1:1 NFT will allow the holder to strut their stuff on the red carpet and rub shoulders with the stars of the film in LA, as well as a meet and greet with the filmmakers and stars of Reboot Camp!
To hear all the latest from Mogul and their budding NFT community, make sure you're in our Discord Server, aptly named 'The Green Room'.
Discord: https://discord.gg/MogulProductions
Twitter: https://twitter.com/mogulofficial_/
Website: https://www.mogulproductions.com